"Super floods" in Pakistan
"Super floods" in Pakistan have left 3.4 million children in need of "immediate, lifesaving support," according to UNICEF.
The floods -- caused by record monsoon rains and dubbed by one minister as "the worst humanitarian disaster in a decade" -- have impacted 16 million children in total, UNICEF's Pakistan Representative Abdullah Fadil said following his visit this week to the country's southern Sindh Province.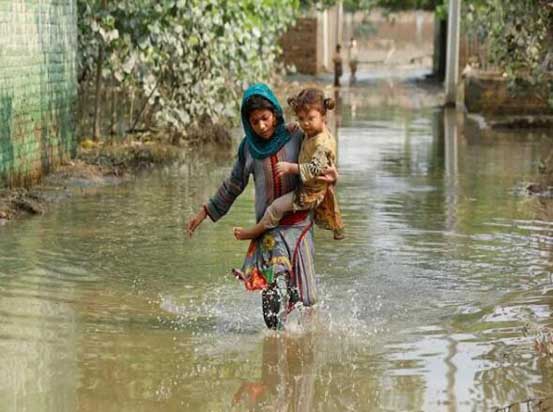 A girl carries her sibling as she walks through stranded flood water, following rains and floods during the monsoon season in Nowshera, Pakistan
That estimate came as the country's National Disaster Management Authority updated the death toll from the floods since mid-June to 1,545 people, 552 of them children.
Meanwhile, officials in the country warn that toll is likely to rise as deaths are being under reported and diseases like dengue fever are on the rise.
"The sad reality is that without a massive increase in support and aid, many more children will lose their lives," the Unicef representative said.
It's time to lend a helping hand!
On the occasion of this crisis, our company, SUNSCOPE METALS CO., LIMITED, lent a helping hand and donated goods and materials. The goods and materials were sent to the flooded areas just when they were in great need.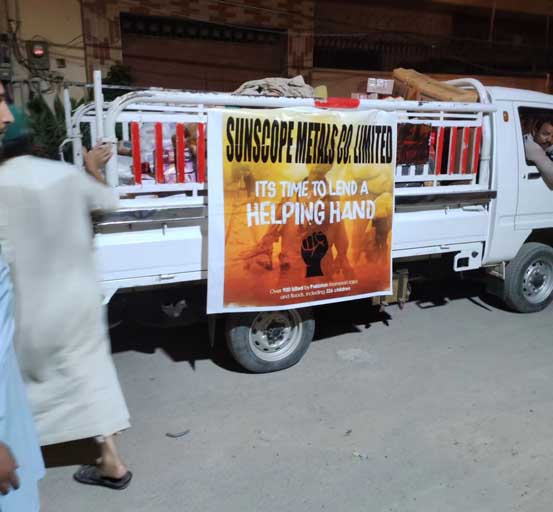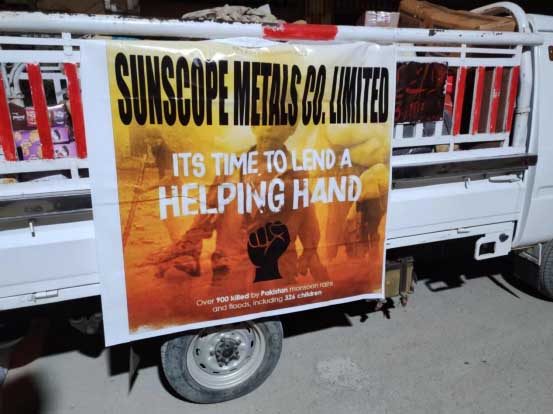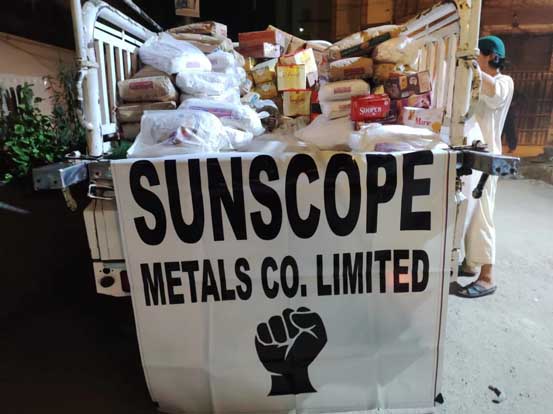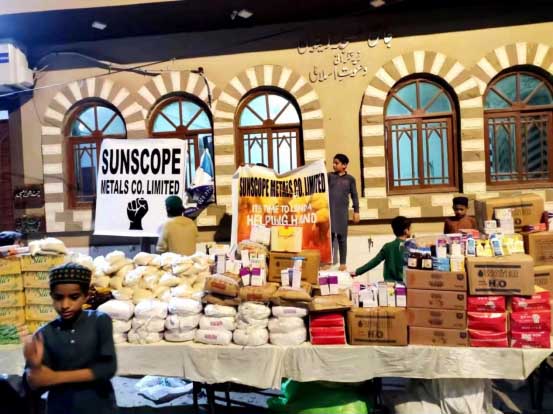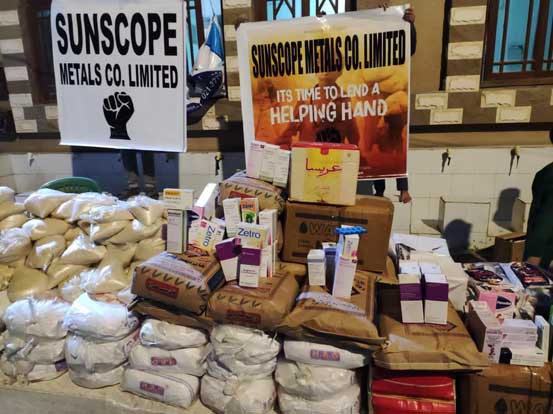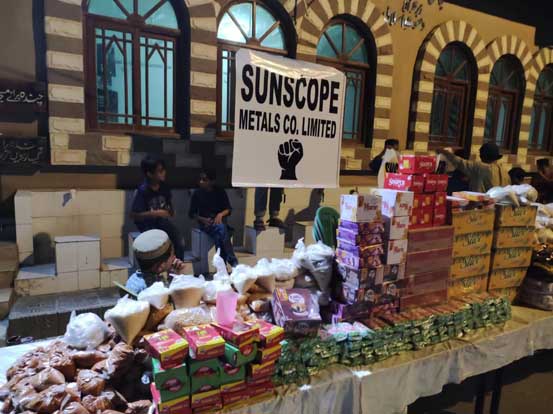 What we did, just as President Xi Jinping said: China and Pakistan are neighbors by mountains and rivers, and their destiny is linked. No matter how the international situation changes, China and Pakistan are each other's trusted strategic partners. China is willing to work with Pakistan to promote the development of the all-weather strategic cooperative partnership between the two countries and accelerate the building of a closer China-Pakistan community with a shared future in the new era.