Introduction
Prepainted galvanized steel sheet is coated with organic layer, which provides higher anti-corrosion property and a longer lifespan than that of galvanized steel sheets.
The material requirements of the building itself can be divided into safety performance (impact resistance, wind resistance, fire resistance), house performance (waterproof, heat insulation, sound insulation), durability (pollution weather resistance, weather resistance, appearance retention), production and processing type ( Economical, easy to process, easy to maintain, repair)
Coated sheets combine the advantages of organic polymers and steel sheets. It not only has the good colorability, formability, corrosion resistance and decorative properties of organic polymers, but also has the high strength and ease of processing of steel plates. It can easily perform blanking, bending, deep drawing, welding and other processing. This enables products made of organically coated steel sheets to have excellent practicality, decoration, workability and durability. Welcome to choose Hebei Shineyond with competitive price and high quality.
Substrate Types:
1. Galvalume steel substrates Excellent corrosion resistance, suitable for the production of exterior building panels and can be processed at various levels such as general forming and mechanical nibbling.
2.Hot-dip galvanized substrate with excellent corrosion resistance. Suitable for the production of exterior architectural panels, which can be processed at various levels such as general forming, stamping and deep stamping.
3. Electro-galvanized substrate Good corrosion resistance, thin zinc layer, good processing properties. Suitable for the manufacture of household appliances, steel windows or interior partitions.

Layer types: Colour coated products include polyester (PE) colour coating, fluorocarbon (PVDF) colour coating, silicon modified polyester (SMP) colour coating, high weather resistance (HDP) and other colour coated varieties.
Type of Coating Structure
2/1: Coat the top surface of the steel sheet twice, coat the lower surface once, and bake the sheet twice.
2/1M: Coat and bake twice for both top surface and under surface.
2/2: Coat the top/lower surface twice and bake twice.
We offer a wide range of roof shingles made of high quality materials that are durable and effective in the construction industry. We offer various colors and sizes according to customer's specifications. These are easy to install and maintenance free. They are very attractive in appearance and are available at cost-effective prices that meet international standards.

1) Combines the excellent barrier corrosion protection of aluminum and the electroplating protection of zinc.
2) The first choice for long-term atmospheric corrosion resistance
3) The excellent corrosion resistance of galvanized steel sheet is achieved by the presence of microscopic zinc- and aluminum-rich regions within the coating.
4) Easy installation, high strength and low cost
5) Galvanized corrugated sheets are widely used for walls or roofs in factories, warehouses, garages, exhibition centers
Scope of application of Color Coated Steel Sheet
It is suitable for roof decoration of various industrial and civil buildings, such as roofs of flat-slope projects, high-end workshops, warehouses, gymnasiums, supermarkets, villas, gardens, pavilions, etc.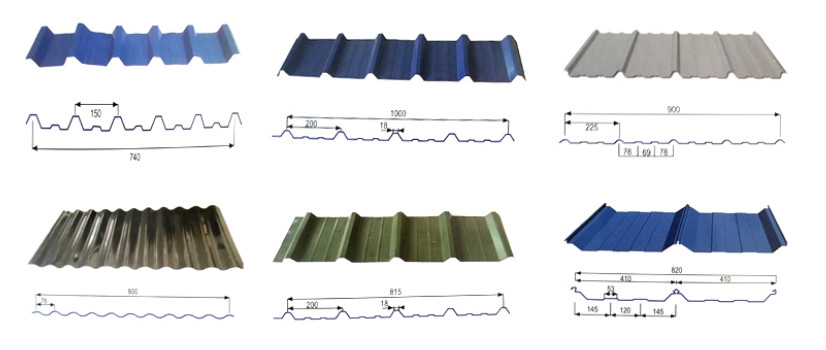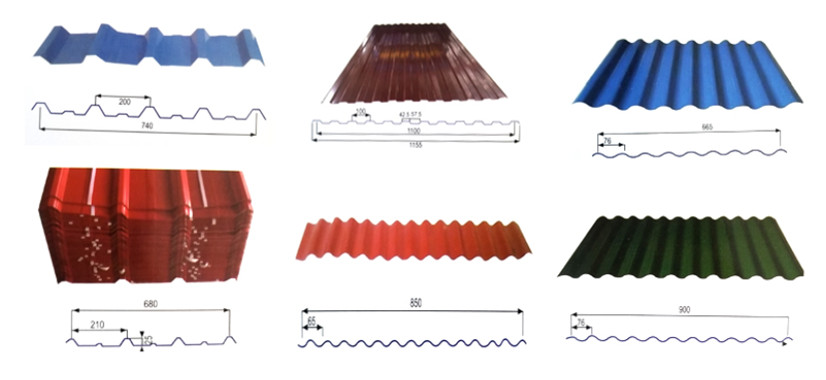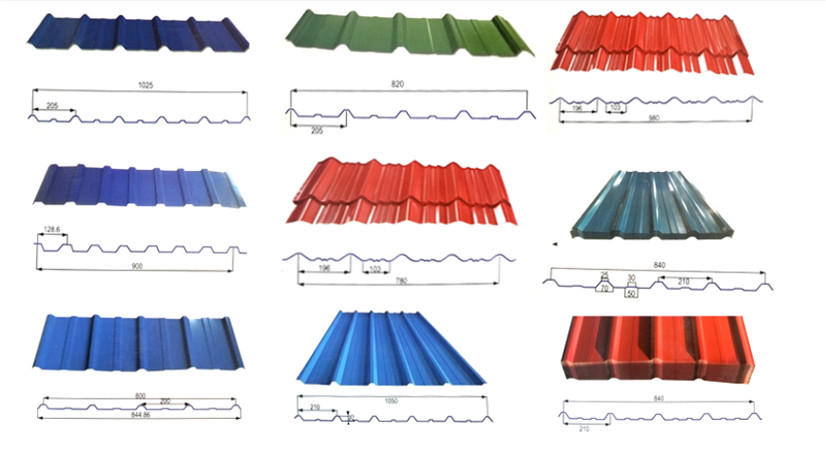 Package

3 layers of packing, inside is kraft paper, water plastic film is in the middle and ouside.
GI steel sheet to be covered by steel strips with lock, with inner coil sleeve.