One of the best-known and most popular metal panels, corrugated metal remains a favorite among residential and commercial homeowners. Corrugated metal's versatility, durability and low maintenance make it a popular choice for homeowners, builders and architects alike.
What is corrugated metal?
Corrugated refers to a repeating pattern or series of ridges or waves. This corrugated design was introduced hundreds of years ago and quickly became popular because of its ability to be prefabricated and used quickly by workers with minimal building or construction skills.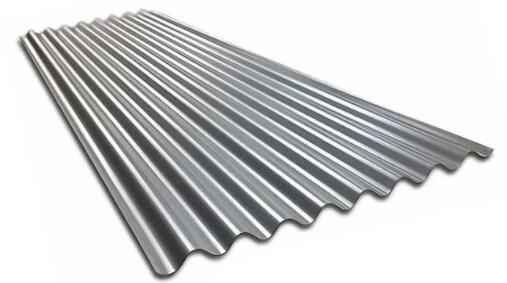 How is corrugated steel manufactured?
Today, corrugated sheet metal is typically manufactured using a cold-forming process. The process begins with a flat piece of metal, which is then pressed into a 3D corrugated pattern using a series of rollers. Different roller arrangements then produce different types of corrugations, from wave size to angle. The cold rolling process produces a thicker, stronger, and better looking product than hot rolled steel.
At Shineyond Group, we receive steel in painted coils, which means that the sheet metal is coiled and has been thermoformed or cold formed. We then uncoil the coils, at which point they are still just flat steel sheets. Next, we run these sheets through our corrugated roll forming machine, which then takes the shape of the panels. We then cut and trim the panels to the exact length needed for a particular project.
How much does corrugated metal cost?
The price of corrugated metal depends heavily on the specifications of the project. Depending on the amount of metal you need, whether or not you need customization, the type of gauge (or thickness) you need, and many other factors can affect the price of most metal panels, including corrugated cardboard. It's also important to understand all the different components that come with a corrugated metal installation, whether it's for roofing, siding or interior applications. For example, ordering and installing a metal roof is more than just ordering panels. You will receive trim, fasteners and hardware, clips, closures, and more. Therefore, the best way to get an accurate price on installing corrugated metal roofing, siding, or interior projects is to fill out a quote or speak directly with a product specialist.
Advantages and Disadvantages of Corrugated Metal
If you are deciding between corrugated metal or another material, there are a number of pros and cons to consider.
Advantages
● Longevity: As with other steel and metal products, corrugated metal lasts much longer than other materials. No matter how you use it - inside or out - you can expect it to last 40 to 70 years. This lifespan is further extended in interior applications where the steel is not exposed to weather or other elements.
● Durability: The durability of corrugated metal is one of its greatest strengths. Because of its corrugated design and material composition, corrugated steel plates will stand the test of time and weather better than other materials.
● Low maintenance: Metal is one of the easiest materials to maintain. It does not require monthly cleaning, annual staining or heavy-duty cleaning products. Instead, most exterior corrugated metal applications require only an annual inspection because of the exposed fastener system. If cleaning is required, metal usually requires only a good rinse and a light wipe down. And already!
● Green Choice: Shineyond Group's corrugated (and all other) steel panels are an environmentally friendly choice. Not only are our panels 100% recyclable, but they can be used for solar panel installations and rainwater harvesting systems for rooftop applications, saving homeowners 10-25% on heating and cooling costs when used as siding or roofing.
● Versatility: Corrugated panels can be used in a myriad of different ways. From barns and roofs to accent walls and siding, the ways you can use corrugated metal are endless.
Disadvantages
● Exposed Fastener System: Corrugated metal uses an exposed fastener system. This means that the hardware used to protect it - whether for interior or exterior applications - is on the outside of the panel. As a result, annual inspections are required to ensure that there is no rust, that gaskets are intact, and that fasteners have not loosened over time.
● Higher upfront cost: Corrugated steel is more expensive compared to other materials, such as shingles or wood. However, this higher upfront cost is always worth the investment because of how long the material will last and how little maintenance is required. Price points can also vary greatly, depending on the gauge or thickness of the steel, and the type of color or finish desired for a particular project.
What can corrugated metal be used for?
Corrugated metal has the ability to be used for many different applications. Its versatility is one of the many reasons it has been so popular over the years. Here are just a few of the different ways we see the corrugated sheet we use. The possibilities are endless!
Roofing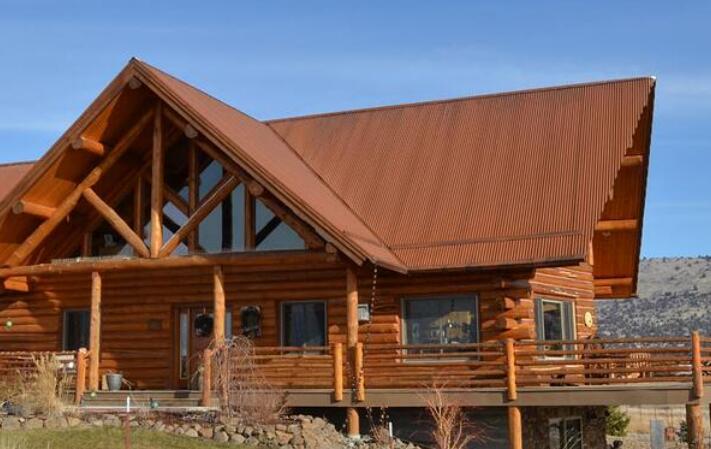 Siding
Wainscoting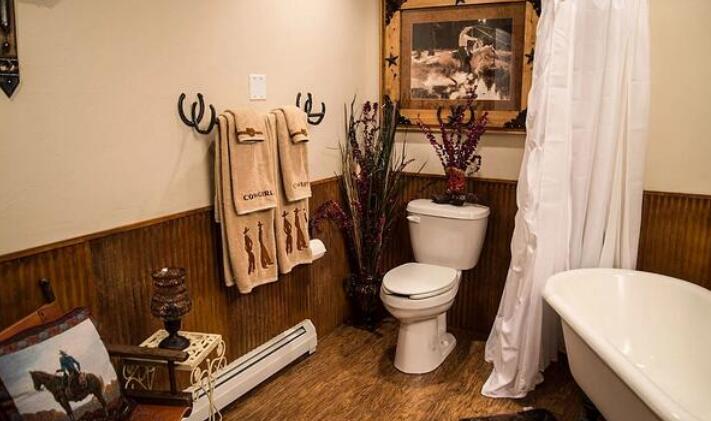 Agricultural buildings, barns and sheds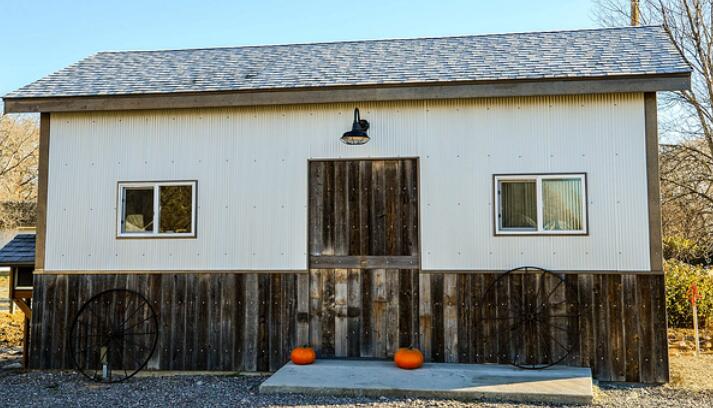 Kitchen islands and bars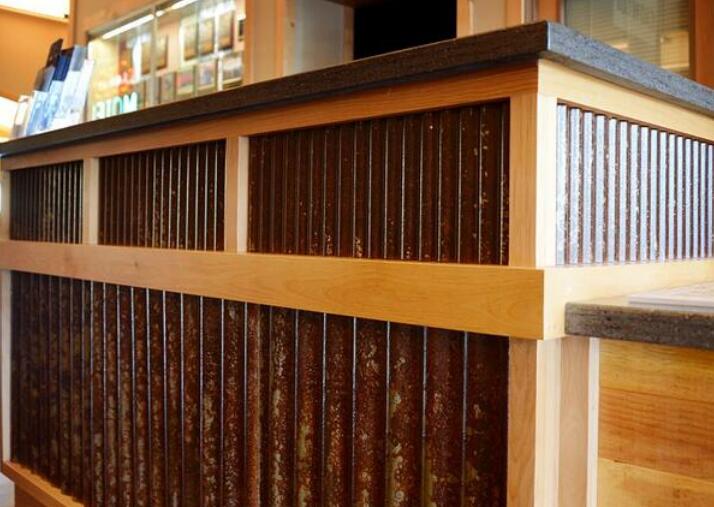 Garages and outbuildings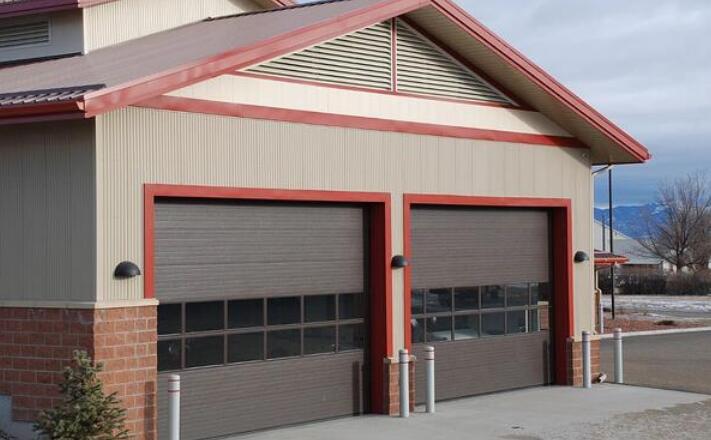 Fences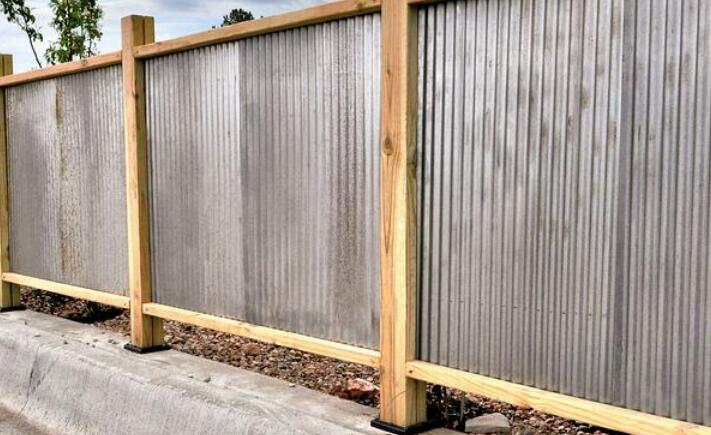 Other interior uses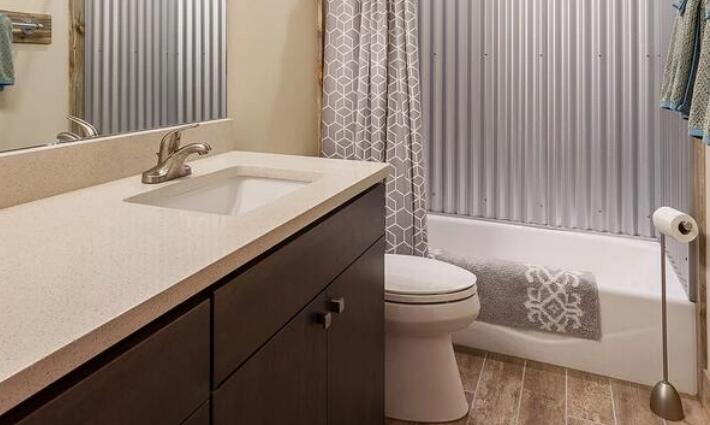 Other exterior uses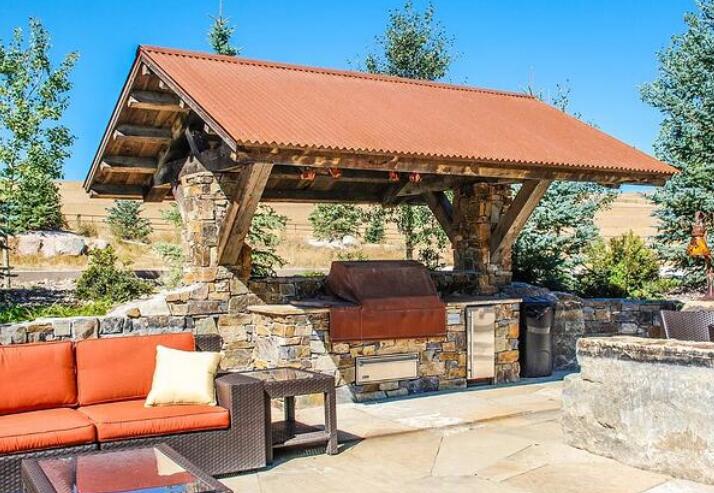 What corrugated metal panels are available?
There are four different corrugated panel options available, including.
● ⅞" Corrugated- This panel option is a strong and structurally sound choice with anti-siphon slots that allow for a single overlap and better coverage than other panels on the market.
● ¾" Corrugated - Available in 26 or 29 gauge thickness, this panel brings the bold look of larger corrugations, making it a timeless classic for any project.
● ½" Corrugated - Bold curves combined with unmatched strength, this option brings a subtle corrugated look to a highly versatile panel.
● ¼" Corrugated - Low rib height and easy installation make this panel option a favorite in interior projects.
Each of our corrugated panels can be used in a variety of different applications. If you are interested in installing corrugated steel, whether for an interior or exterior project, contact a product specialist today. Our team will help you find the right size and color/finish for your project needs. We'll help you create lasting beauty with corrugated metal!