The Reason for the Decline in Iron Ore Prices
As we know, the source raw material of hot rolled steel coils and wire rod is iron ore.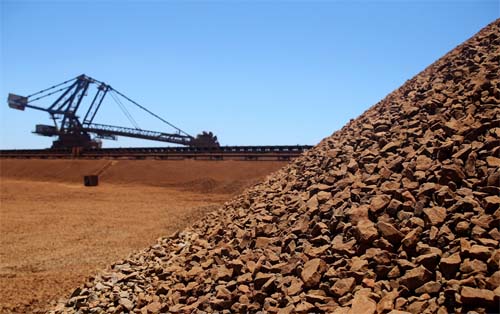 The last week iron ore prices sharply lower, mainly for the following reasons:
● First, in the context of increased losses of steel enterprises, the steel industry production cuts continue to advance, iron ore demand downward trend is obvious;
● Second, the last four weeks China's imports of ore arrivals grew significantly up to 14.6%, the port sources of sufficient goods led to continued low prices;
● Third, iron ore to the end of the library, once again open the pace of accumulation, supply pressure began to appear;
● Fourth, global commodities by the Federal Reserve to fight inflation to accelerate the pace of interest rate hikes super negative factors, in addition to energy and some niche resource products such as new energy-related metals or ore and other varieties, most industrial raw material prices fell sharply.
If domestic steel production maintain the current level, especially hot rolled, cold rolled, wire rod and others steel plates and coils, in August-September steel demand seasonal pick-up at the same time inventory and fall to a relatively low position, the market may then have a wave of rebound market.